PROFIT FROM TRENDS IN HOME TECHNOLOGY
Integrators
The Zipato Team is always seeking new Professional Installers. The Zipato contractor program provides you with a variety of opportunities to profit from the hottest trends in home technology so you can satisfy your customers' growing demand.
Today's homeowners are hungry for affordable solutions in home security, video surveillance and home automation.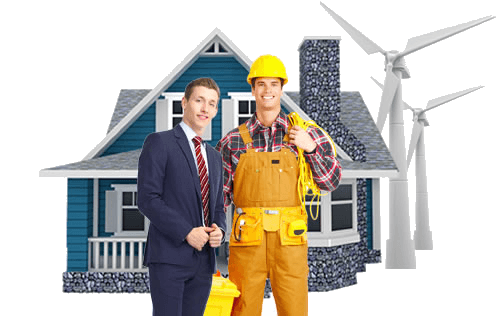 Whether you are:

an existing CE Pro looking for an alternative solution

an Electrician looking to differentiate your company

an Energy Efficiency Professional looking to add a new product line

or someone who is looking to start his own business
Zipato is the perfect solution for you
Getting started is easy and the potential is unlimited!
The training is minimal with no overhead, and the installation process is simple and can be completed in a matter of hours. The setup of the system using our fun and easy, online programing tool is a breeze and can even be done remotely.
How to benefit from Zipato
Even though Zipato products are easy to install, many customers are still afraid to try self-installation.
They desperately want and need what these products provide but they need professional support.
As a Zipato customer, you get benefit:

Product Sales

Installation Services

Repeat and Support Services

Electricians
As an electrician who installs, operates, or maintains electric supply and communication lines you understand the importance of home control. Your customers depend on your expertise to provide electrical solutions that give them peace of mind. This puts you in the ideal position to offer additional solutions to keep your customers safe and their lifestyle energy efficient and simple.

Security integrators/dealers
Whether you're an expert security integrator or security dealer, your customers depend on you to provide solutions that will keep them safe, protect their personal property and give them peace of mind. It's up to you to assess their individual security needs and recommend the right mix of products to achieve those needs.
Easy to integrate into both new and existing homes.
It is based primarily on wireless industry standards like Zigbee and Z-wave and supported by the Zipato online station allowing you to request programming support whenever you want. All this makes installation quick and easy so you can make more installations per week compared with any other security or automation system. Once you install Zipato system at customer's premises you can always provide them with remote support services using Zipato online management.
Point of Sale Demonstration Case and Accessories Kit:
Although purchase is necessary before training, these pieces will become a valuable sales tool for live demonstrations.* Included in the kit is a full color, fully lit display connected to a variety of switches and dimmers to showcase all that Zipato has to offer either in your showroom or on-site.
How-To Videos and Programming Instructions
Even after training is complete, Authorized Zipato Dealers will have access to a comprehensive collection of instructional material, including: how-to videos, end-user training videos, programming instructions, FAQs, and even wiring diagrams for Z-Wave and Zigbee devices that can be shown to your electrician.
Dedicated Technical Support and Installation Assistance
Zipato Authorized Dealers will have access to our professional online help desk which will host programming instructions, troubleshooting information, and FAQs for 24/7 help right at your fingertips.
Dealer Locator Listing
You will be added to Zipato's Dealer Locator.
Marketing Materials
Once you complete the Zipato Authorized Dealer Training Program, you'll receive a variety of marketing materials that detail the many benefits of the Zipato system including postcards, email templates, and brochures.
Our Hotline: +385 1 4004 404