Real estate developers
Sell more homes and set yourself apart from the competition by offering your clients technology that provides them with home safety and security, energy saving and comfortable living.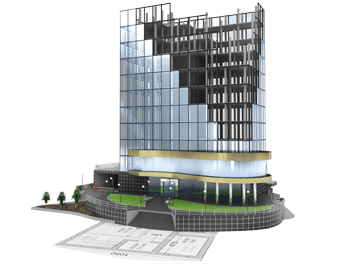 Benefits for Builders
Zipato boosts new home sales and marketability, as security and automation tops the list of home technologies currently in demand.
Systems are supported by Zipato online, preventing service problems and warranty issues for the builder.
Installation is only possible with standard electrical pre-wiring.
The price of the complete system is comparable in price to just pre-wiring for your current security and automation systems.
We stay competitive with other builders by offering standard security and home technology products.
A proven return on investment (ROI).
Easy deployment

Certified Installers
Our Zipato certified installers have been trained for home technology products

On-Time Installations
On-time installations that accommodate your schedule.

Expert Support
We have highly-trained sales consultants and installation teams.

Certified Professionals
Home technology options are explained and personalized by our Zipato certified professional
Enhance Living Spaces
Our Electronics Line 3000's residential security and control solutions can easily integrate into new and existing property developments, making them highly suitable for real estate development companies, construction and property renovation companies, and building management services.
Increase Property Value
By incorporating security into the premises during the early stages of development, property developers can easily enhance property differentiation and increase property value. Our solutions require minimal operational investment by using either wired or wireless products. Installation is extremely short and simple, making it a viable way of generating additional profits.
Residents' Benefits
Residents benefit from enhanced remote management capabilities which allow them to control their system and home anywhere, anytime. We also offer home automation features, which can be integrated into properties during early development stages and enable residents to remotely control various appliances, devices and utilities, allowing residents to move into a modern 'smart home'.
Generate Additional Revenues
Our product lines offer stylish and discreet security and control systems and accompanying peripherals which integrate easily with any interior design. Moreover, with our wireless solutions, residents can easily add products as needed with a non-intrusive, wireless installation, maximizing the add-on sales potential for partners at minimal costs.