HOW IT WORKS - INTERFACES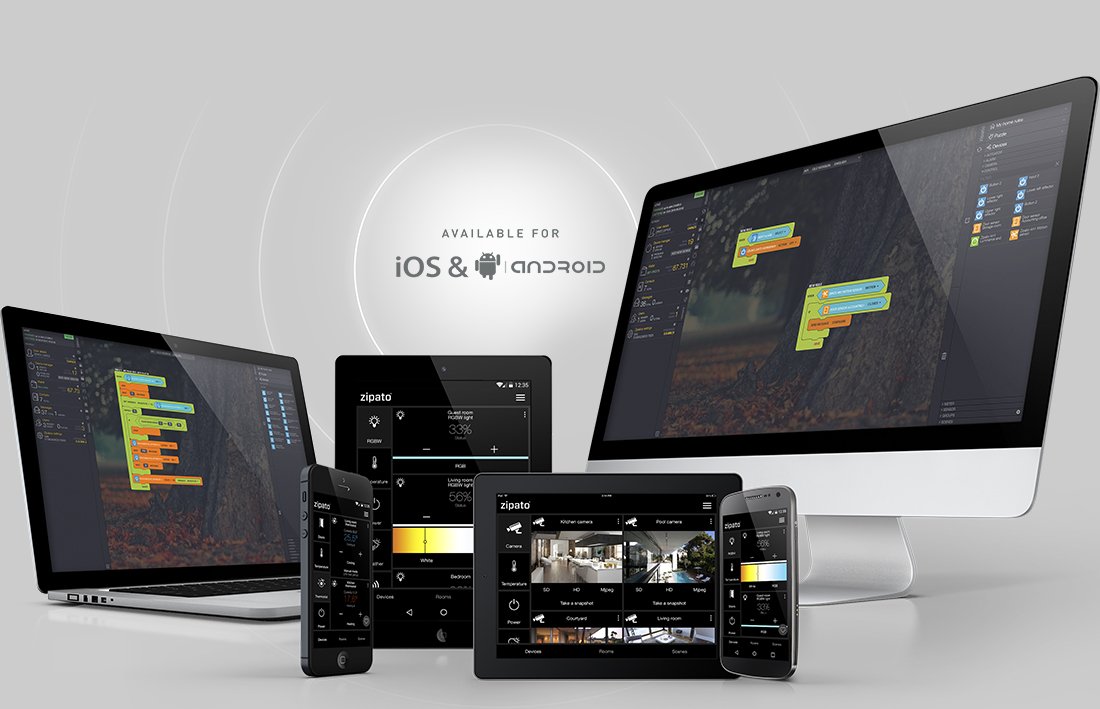 HOME CONTROL FROM ANYWHERE
Online / Web Browsers
With Zipato online, you're connected to your home in a whole new way. Via secure access from any web-enabled computer, you can view secure live video of your home, set up custom schedules, automate lights and thermostats for energy efficiency, and much more.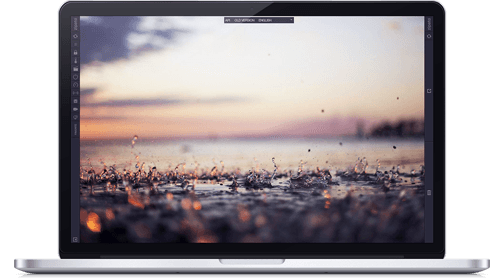 What you can do with your Portal
Your very own personal command center
The Zipato web portal provides a private, secure access to your home for you to monitor and manage your home's security. You'll also be able to review home event history, set up email and text alerts, and customize your system by adding additional lights, appliances and devices.
Once you've signed in, the General Widget of the web portal displays the name of your Zipabox and a welcome message that includes your name, the current date, a Sign Out link, the date and time of your last sign-in.
---
Whether the security panel is armed, disarmed, or sounding an alarm
The overall state of devices and what connection path is being used
The current status of your devices
Device activity that might be considered unusual
The scenarios which you can activate
Electricity consumption of all meter devices
Mobile
Your smartphone just got smarter
You access the Zipato mobile app on your iPhone™ or iPad™, so you're always in the know, even when you're on the go. You can also get Zipato wireless mobile access on your Blackberry™, or other web-enabled mobile devices. You can arm or disarm your alarm system, receive text and video alerts from your home, view real-time video, adjust lights or thermostats and more.
With Zipato you'll be easily able see the status of your home's security, receive text and video alerts of events at home, arm or disarm your alarm, monitor doors, windows and motion sensors, view live video via security cameras, and adjust lights and temperature for comfort or energy-efficiency.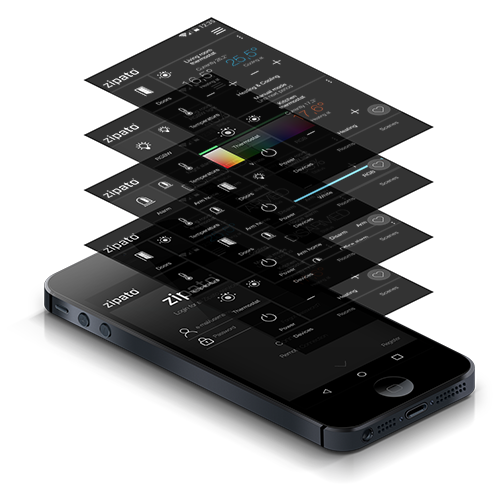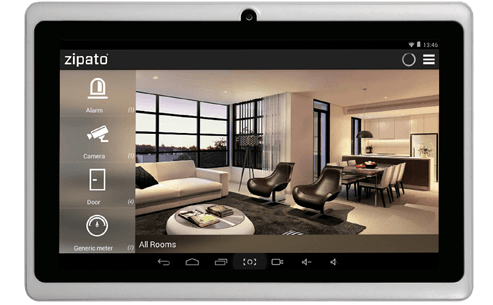 Tablet / Touchpanel
Get In Touch With Your Home with your touchscreen. Whether it's on the table or wall-mounted, the touchscreen puts your home at your fingertips.
Home Automation
Conveniently control all lights connected to your system with a touch of a button Know at a glance the security status of your home.
Remote Security
Arm/disarm your system quickly with a touch of a button. Zipato 24/7 burglary, fire, and carbon monoxide monitoring will help you protect your home
Lifestyle Management
Help save energy and money by adjusting lights that are connected to your system. Watch secure, real-time video from monitored areas of your home. You can even see who's at your front door from without actually going to the door. Access your web photo account to use your touchscreen as a digital photo album. Check instant weather, traffic, sports, news and more.
Touchscreen Features
Emergency: Allows you to send an immediate alarm to the Zipato central monitoring station, indicating an emergency of a specific type—medical, fire, or police.
Arm: When your system is disarmed, the ARM button appears on your display. To arm the system, just touch the ARM button.
Settings: Displays a list of options you can set, including current time and your time zone, add or delete users or set the security passcode for users, system sounds and screen backgrounds.
Cameras: Displays a list of active cameras. Pick one to see live video feed for that camera.
Lights: Controls all your Zigbee or Z-wave enabled indoor or outdoor lights.
Night mode: Dims the screen when you turn off the lights.
Clock: Displays the current time.
News: Presents news headlines, pictures, and brief stories in a slideshow format.
Photos: Allows you to display photos from your Yahoo! Flickr account in full-screen mode on the touchscreen.
Traffic: Provides a quick way for you to check traffic in your area. Uses Google Maps to display a map of your area with live traffic data. Add multiple locations, such as office, airport, school, and home..
Weather: Displays the current weather conditions and a five-day forecast. Add and view multiple weather reports by entering the zip codes of the desired areas.
Scenes: Save your light and shading status and call it whenever you want by just click of the scene button.