Power meter
Temperature sensor
Plug-in switch
(Lights) Plug-in dimmer
Co2 alarm
Light alarm
Clime alarm
Door sensor
Glass break
On off switch
Temperature sensor
Lights
IR controller
Freeze sensor
Fire sensor
Gas Detector
CO Detector
Flood sensor
Zipato Architecture
Complete automation platform including local controllers, cloud servers, user and admin applications that all work together seamlessly.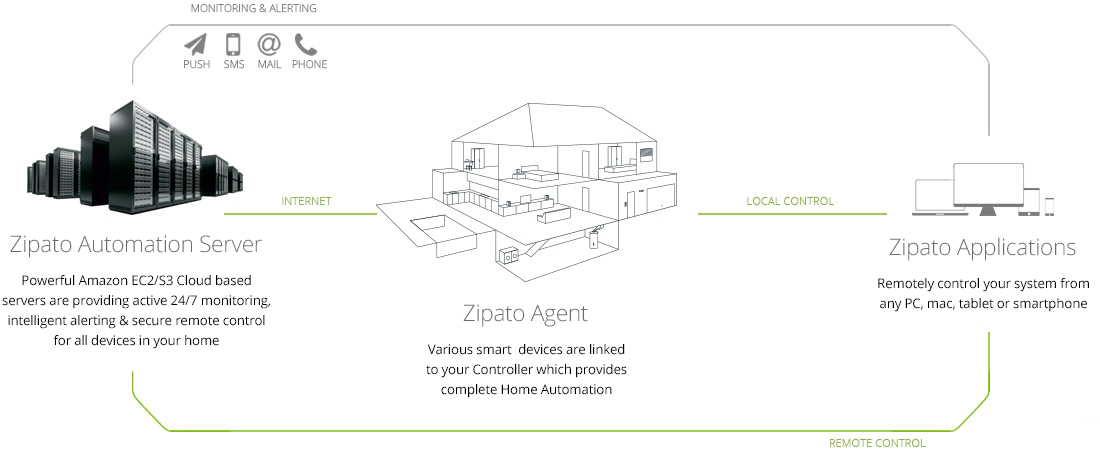 Zipato Agent - the heart of the system
Connect everything –  the Zipato Agent is the software which run inside every Zipato controller.Supporting all popular automation standards, the Zipato Agent will connect all devices and manage them locally.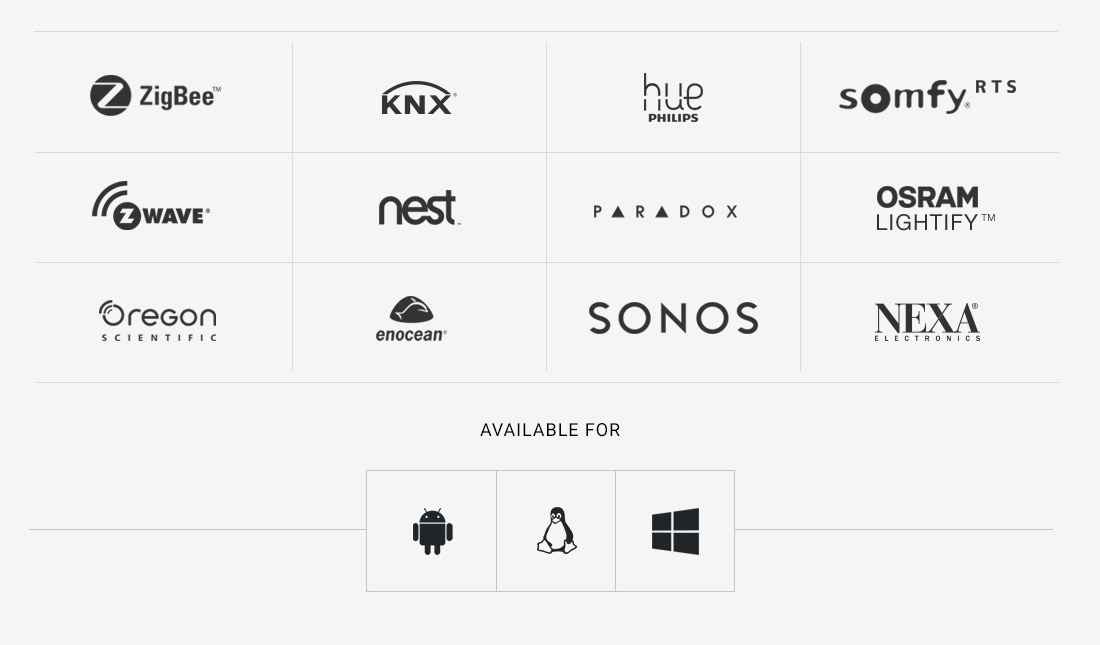 Zipato Agent powers all Zipato controllers
Zipato Applications - complete control anywhere, anytime
On the road, from your office or while lying on a tropical beach, you can control your home anywhere. You can have complete control of your house from the screen of your PC, smartphone or any other internet-enabled device.