Share our vision
We are constantly expanding our line of home automation and monitoring products. As a growing company, we are always open to partnerships with those who share our vision about the home and building automation industry and who can offer fresh ideas and perspectives to further enhance our products and services.
We welcome inquiries about partnering with us to develop, manufacture, and distribute (including the private labeling of our products) solutions for homes, buildings, and businesses. Based on the innovative products and services that we are currently developing, there are partnership and co-venture opportunities for those in the security, energy, environmental, construction, and telecommunications industries: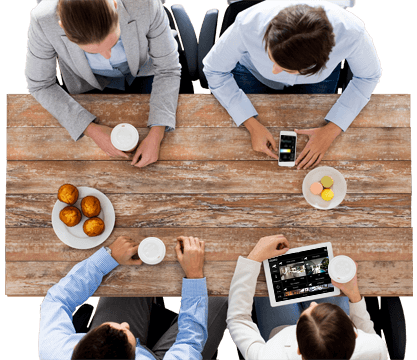 Systems Integrators
Be part of an emerging technology with the ability to connect home devices with home owners for the purpose of monitoring and managing home security, energy and comfort.
Property Developers
Differentiate and enhance your new properties with our Smart Building solutions to complement your environmentally friendly and low-energy designs to offer your tenants and customers an integrated suite of Energy Management, Building Automation and Security solution.

Property Owner
Increase the technical and structural performance of your portfolio. Reduce operating cost and optimize your service level agreement. At the same time, allow your tenants to perform a DIY Energy Audit by deploying our solution on your own and get real time analytics that allow you to perform a detailed analysis of the energy usage in your premises.

Facilities Management companies
Offer your clients a complete solution to manage multiple properties from a central location complete with an Energy Dashboard, powerful analytics and visualization tools. Offer new and exciting solutions to integrate home security, energy management, media and telemedicine through one single access point.

Energy Service Companies
Take advantage of our simple and modular meters to collect real time interval consumption data and perform sub-metering even for each piece of equipment. Then use our powerful monitoring tools and analytics to help identify opportunities for energy optimization and to make the right decisions to reduce energy usage for your customers.

Telcos and Cable TV Operators
Offer new and exciting solutions to your customers, like: home security, energy management, media and telemedicine, all through one single access point.