Improved Security
Zipato brings you a new generation of home safety and security.
Always connected to the central alarm station and with advanced remote and automation possibilities, Zipato provides the smartest way to protect your home from burglary, fire, flood, gas and other unwanted events. With Zipato you can have full control over your home even when you are not there.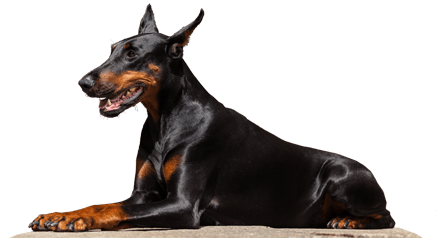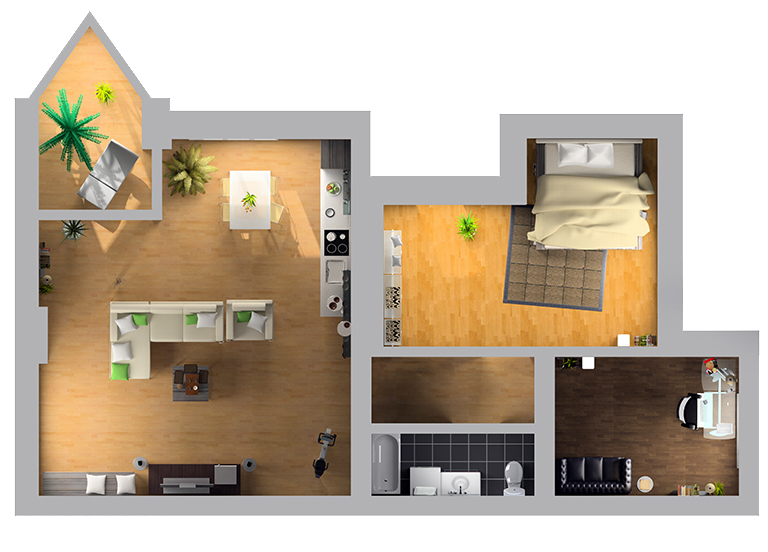 Monitored Carbon Monoxide (1)
Zipato can protect you from the colorless, flavourless gas
Monitored Smoke and Heat Detectors (2)
Monitored fire/heat detectors alert you and enable Zipato to notify the Fire Department anytime smoke or heat are detected
Monitored Burglary (3)
Monitored detectors alert you and enable Zipato to notify the Police Department anytime burglary is detected
Glass Break Detectors (4)
Monitored detectors alert and enable Zipato to notify the Police Department anytime windows are broken.
Water/Flood Sensors (5)
Monitored flood detectors alert you and enable Zipato to notify the Fire Department anytime excess water is detected.
Security Monitoring 24/7
Zipato servers monitor your Zipato network and alert you instantly for burglary, fire, gas and environmental conditions.
24-Hour Monitoring – Monitor your home 24/7 for burglary, fire and carbon monoxide.
---
Security Automation
Set your home on autopilot
Set your lights and shades to mimic your usual patterns to appear as if you are at home, even when you are not. You can even turn on/off your TV to be more convincing in order to discourage potential burglars.
Entrance control
View who is on your front door and lock or unlock the front door over the web, phone or home touch panel. Know who just entered your home via event-based text, video or photo notifications. You can manage access through user codes, such as babysitter, house cleaner or other.
Video surveillance
Access cameras in your home or business remotely to see what triggered the alarm via live, real-time video. View video clips of pre-alarm and post-alarm events on your web-enabled mobile phone and PC. You can use night-vision cameras to see in dark, and megapixel camera to achieve perfect picture quality.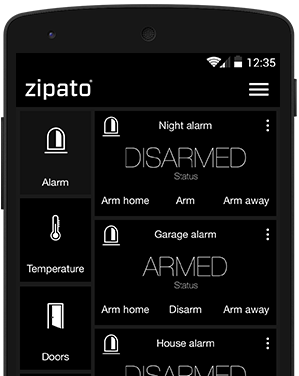 Overview
---

Accessible from everywhere
Access and control your security system from anywhere. Whether through a remote PC or mobile device, if you can connect to the Internet, you can control your security system.

Internet & cellular connection
Instead of using a standard phone line, which can be easily disabled by a burglar, the Zipato security system interacts with the central station faster and safer by using Internet or GSM connection. The secure internet or cellular link to the central station is digitally encrypted for added security. This makes it virtually impossible and unlikely that anyone could disable or disrupt your alarm signals.

Customize everything
Through Zipato's easy-to-use online security portal you can fully customize every aspect of your security system according to your needs. You can add as many partitions as you want in your security system. This way you can get the most reliable, secure and convenient security system for your home.

Wireless & easy to install
Zipato's sensors communicate wirelessly with Zipabox's main controller. Not only is it incredibly easy to install the sensors, but it's nearly impossible for an intruder to disable them. Fast and Easy! Your home can be totally protected with a basic Zipato system in about 30 minutes.