READY TO DO SOMETHING BIG
Join us
We work hard, we play hard, we have a lot of fun and we try to do the best we can possibly do. Think you could live with that?
Then check out these jobs below.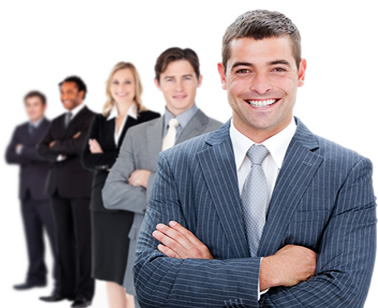 Why work with us
You want to build something that matters. You want to build something that changes people's daily routine for the better. We're not creating or selling just things. Your work will help people to live better, feel safer and waste less energy and money.
You'd work on the big stage. Your work at Zipato will be shown to the people all around the globe.
You care about creating better products. There are lots of home automation systems but we want to push the limits with new possibilities
Competitive salary and stock options.
Free days and work from home when you need it.
Longer hours than the typical 9-5 but no one is sleeping in the office.
What you can expect at the office
Flexible Working Time
Everyone is usually in the office by 10 and out by 6:30pm. We're a startup but we understand that time away from the office produces better results.
Modern Equipment
Big screens, lots of electronic boards, samples, linux etc. We've got PCs or Mac's depending upon your preferences.
We try to keep meetings to a minimum.
We do a 5 minute standups during the day and once a week we have a team meeting.
Work from home
If you like, sometimes you can stay at home and work from there.
We do team off-sites every quarter.
Then we race go karts, bowling, rafting or just drinking beer in the bar.
Our office is near the town center
There are a plethora of good lunch options and it's easy to get here via public transportation (though some of us ride our bikes).
A big office
Everyone works in the same room so that you can get into focus. There are also plenty of jokes you can here, and you are very wellcome to give us a few.
Reaching targets
Sometimes we are nervous about schedules, but we are well relaxed after reaching the targets.
What you can expect if you submit an application?
Our hiring process is quick. We'll do an initial quick screening and then a final interview with the entire team.
If you're good fit we'll make you an offer within 24 hours of your interview. We can't wait to hear from you!
What do we expect?

Ability to handle pressure under challenging circumstances
Proactive and high attention to detail
Communicative, communicative and communicative
Excellent problem-solving skills


Ability to work with minimum guidance
Positive attitude towards customers and customer service
Excellent teamwork skills
Tech enthusiast

Sales Engineer
Job description
providing adequate technical solutions to future and existing customers of the Zipato home automation system;
customer care of existing clients and acquisitions of new ones;
making detailed proposals for customers, based on their requirements and our technology platform;
reporting about completed and planned sales and support activities and results;
close cooperation with application and electronic engineers in order to solve demanding technical issues;
Mandatory skills & experience:
Fluent English speaking and writing skills
German or French would be an advantage
University degree in IT
Strong organizational and communication skills
You need to be:
Able to handle pressure under challenging circumstances
Proactive and to have high attention to detail
Communicative, communicative and communicative
Excellent problem-solving skills
Able to work with minimum guidance
Positive attitude towards customers and customer service
Excellent teamwork skills
Technical Support Engineer
Job description:
providing adequate technical solutions to future and existing customers of the Zipato home automation system;
customer care of existing clients and acquisitions of new ones;
making detailed proposals for customers, based on their requirements and our technology platform;
reporting about completed and planned sales and support activities and results;
close cooperation with application and electronic engineers in order to solve demanding technical issues
Mandatory skills & experience:
Fluent English speaking and writing skills
German or French would be an advantage
University degree in IT
Strong organizational and communication skills
You need to be:
Able to handle pressure under challenging circumstances
Proactive and to have high attention to detail
Communicative, communicative and communicative
Excellent problem-solving skills
Able to work with minimum guidance
Positive attitude towards customers and customer service
Excellent teamwork skills