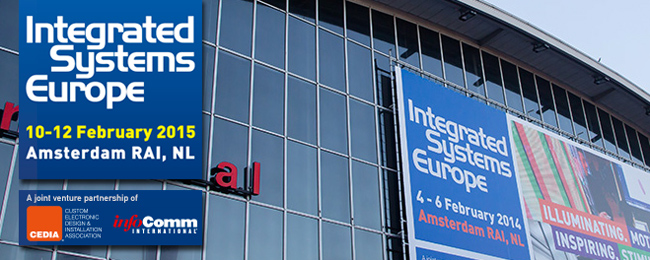 Integrated system Europe in Amsterdam will showcase many smart home solutions this year. Among them

Integrated system Europe in Amsterdam will showcase many smart home solutions this year. Among them Zipato is the one already recognized for it's innovative technology and flexible architecture, which can improve any home.
People were always trying to make their homes safe and comfortable. Through the time, various technologies were developed in order to make homes safer, more energy efficient, thus convenient. Zipato takes the next step in this home technology evolution, finally providing people with the complete control over their homes, no matter they are at home, or away. Among various new systems available on the market today, Zipato's outstanding set of functionality and customization options make it a perfect, all-in-one system for complete home control; security, safety, climate, lighting, shading, door control and energy consumption management.
Easy to install and use, flexible and extremely affordable, Zipato is perfect solution for any home, not just a luxury ones, which is the reason why thousands of customers already improved their homes by using Zipato system worldwide.
Each home equipped with Zipato is being 24/7 monitored by Zipato central station, free of charge. In case of burglary, fire or gas leakage, Zipato central station will instantly alert all necessary contacts by using email, voice and text messages.
All lights, shades and entertainment devices can be connected by Zipato system as well, so the home can automatically simulate presence of the family members, when home is empty.
Remote ability of Zipato system allows people to adjust temperature in each room by using their mobile phone, check out the security status and view live or recorded video from their home through any IP camera. All of this is possible by using the single, easy to use Zipato mobile application.
But each home is different, and each family has a different lifestyle, so the most important value of Zipato system is unlimited customization possibility, allowing it to perfectly fit into each and every home. Homeowners are able to practically play with their homes by using Zipato rule creator, and automate everything they want, just by themselves. More over, extensive support service and large community of power users are 24/7 available to advise home owners in their efforts to make their home smarter.
Using Zipato is extremely intuitive and it can be done from inside the home, or from anywhere else in the world, by just using the web PC, or any smart phone device or tablet. The best thing of all, is that Zipato is compatible with all popular home automation standards, so home owners can chose among thousand of devices from various manufacturers, which are already available worldwide.
Zipato system is affordable and easy to install in any home. There are even multiple starter kits available which comes preconfigured already, and doesn't require any installation at all.
Installing Zipato system will make any home safe, energy efficient and easy to maintain. More information could be found on www.zipato.com where it is also possible to find the local partner in many areas, which are ready to advise you about how to improve your home by using Zipato system.
About Zipato
Zipato is cloud based home security and automation system allowing customers to make their home safe, comfortable and energy efficient. Using both wired and wireless technology for connecting home devices, Zipato provides great flexibility for installers and complete peace of mind for homeowners.