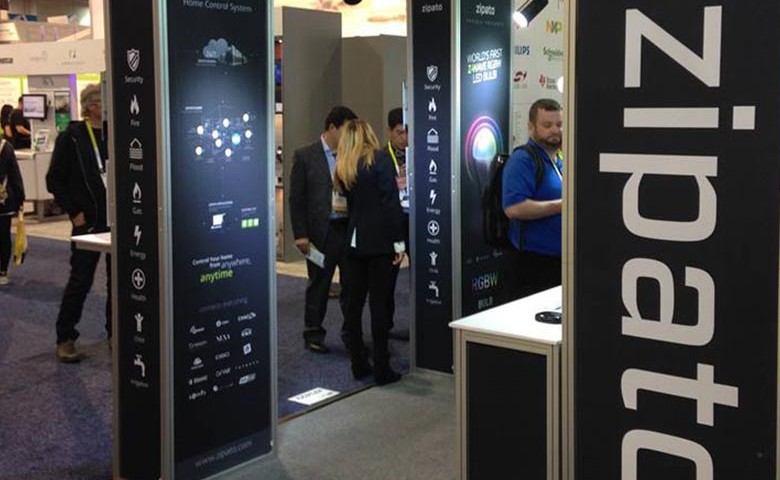 Zipato will proudly present the NEW WEB INTERFACE, which allows homeowners to manage their homes
The International CES is the world's gathering place for all who thrive on the business of consumer technologies. Held in Las Vegas every year, it has served as the proving ground for innovators and breakthrough technologies for more than 40 years—the global stage where next-generation innovations are introduced to the marketplace. As one of the most innovative home automation systems today, Zipato will perfectly fit into the Smart Home Marketplace at Sands, where it will proudly present the new web control panel, which allows homeowners to manage their complete home online. Besides controlling and scheduling various devices within a controller center, users can use the most innovative, graphical Rule Creator in order to create their own home rules within a seconds, and without any previous programming experience.Zipato will also present the range of various home automation controllers running the same software as it's most known modular controller – Zipabox. Modularity of Zipabox can't be replaced, but knew Z-wave based controllers such as Zipamini TV or Zipacam providing users with lower cost options to step in to an exciting world of home automation.
As usual, Zipato will attract customers by showing seamless integration of various home automaton standards such as: Zigbee, Z-wave, EnOcean, IP, KNX and others.About ZipatoZipato is cloud based home security and automation system allowing customers to make their home safe, comfortable and energy efficient. Using both wired and wireless technology for connecting home devices, Zipato provides great flexibility for installers and complete peace of mind for homeowners.Zipato has the strong and ambitious team of highly skilled electronics and software engineers with expertise in various areas of information technology. This way Zipato is differentiate itself by constantly innovating in home automation technology, helping customers in 50+ countries worldwide to make their homes smarter.