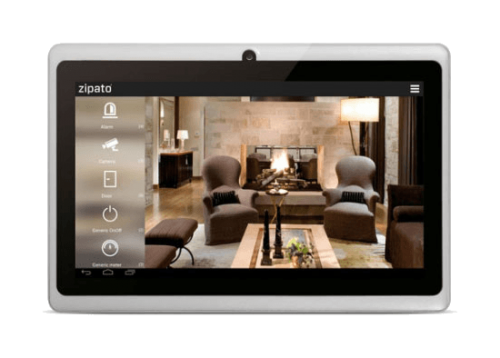 Zipabox allows customers to use wide choice of zigbee and zwave devices to secure and automate their homes. Zipabox allows customers to use
Zipato Zipabox is Expandable Wireless Home Automation Controller
Zipato is an all in one home automation solution from Croatia. Out of the box it supports Z-Wave, however it's not tied to a single smart home technology.
It can be expanded to support ZigBee and KNX and there's also promised future support for Insteon plus technologies based on 433MHz such as LightwaveRF. Zipato have focused on ease of use and the system enables people to easily add devices to the network. It also has an online graphical tool called 'Rule Creator' that allows users to create scenes and schedules for their network without having any programming experience .
The Linux powered Zipato central controller costs around £170 and we are currently reviewing a unit kindly loaned by Vesternet. In the meantime you can check out the videos below for a bit more insight into the system.
Zipabox is a next-generation network gateway that lets you control all your home electronics. Most often it uses simple, reliable, low-power radio waves that easily travel through walls, floors and cabinets, but it can also use existing power lines or BUS wires to connect all your home electronics.
Through Zipabox multi-environment capabilities, Zipato control can be added to almost any electronic device in your house, such as appliances, window shades, thermostats and home lighting.
Expanding functionality by just snaping in additional modules gives Zipato box unlimited upgrade possibilites. Expanding modules are connected together via an integrated expansion port on the sides of the modules. A variety of expanding modules are already available for increasing Zipato functionality (i.e. security module, z-wave module, power module, etc…)