Description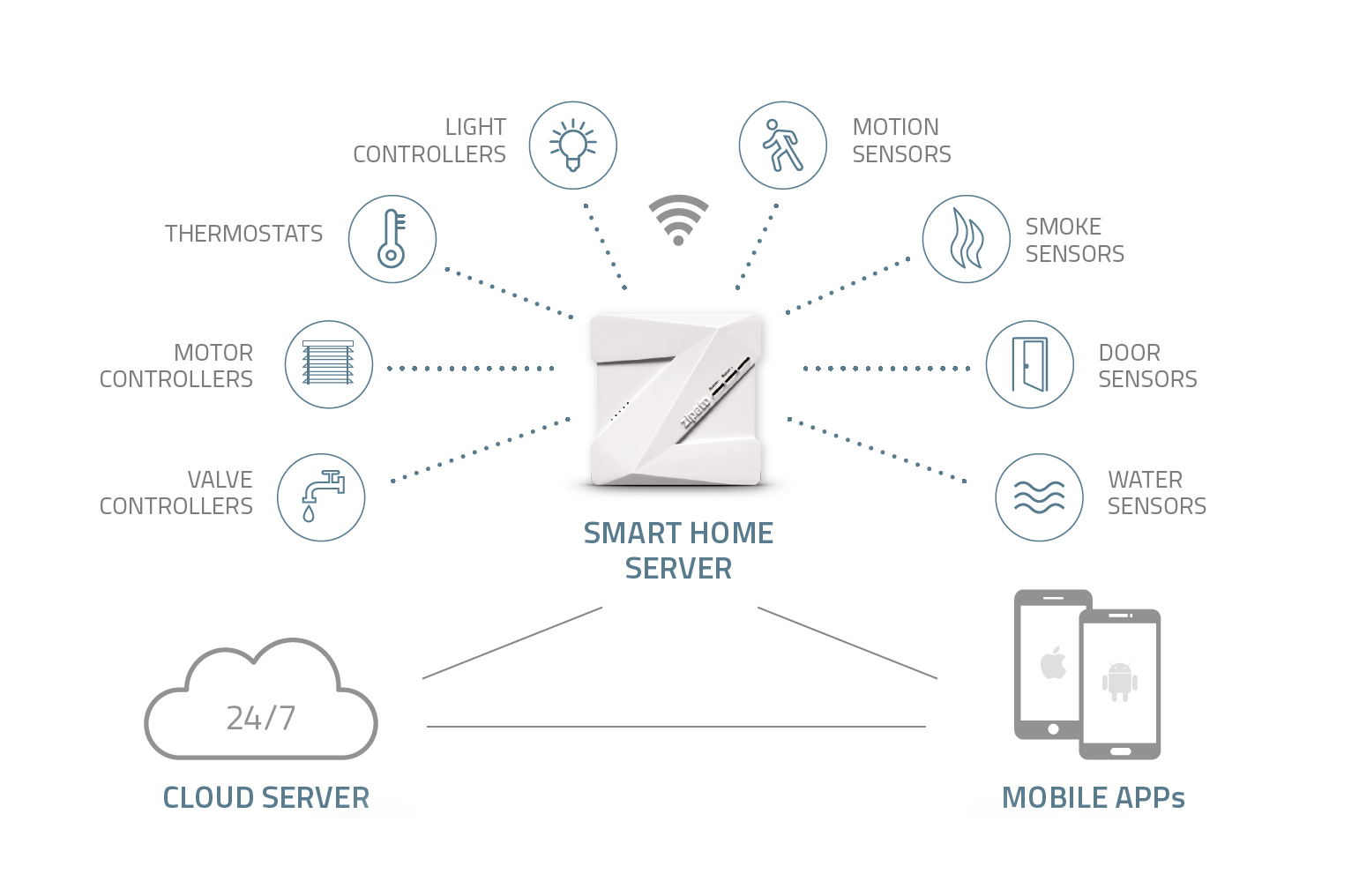 System
ARM Cortex-A7 Quad-Core 1.3GHz CPU
256MB RAM
4GB Flash
Network
Ethernet 100BASE-TX
WiFi 802.11 bgn
Bluetooth 4.0
Radio module (Z-Wave, ZigBee HA, EnOcean, 433 MHz, etc…)*
Operating System
Power
Input: 9-12VDC
Internal backup battery (900mAh)
Supply input: 100-240VAC, 50/60Hz
Usage: Idle: 1.2W, Max: 2.4
Power over Ethernet*
Environmental
Temperature Range:
Operating: 0°C to 40°C (32°F to 104°F)
Storage: -25°C to 70°C (-13°F to 158°F)
Humidity: 5% to 95% non-condensing
Accessories
CAT5e UTP patch LAN Cable
Antenna (Z-Wave, ZigBee HA, EnOcean,
433 MHz, etc…)*
Physical dimension
86 (L) x 86 (W) x 47 (H) millimeters
3.4 (L) x 3.4 (W) x 1.9 (H) inches
LEDs
2 programmable buttons
2 programmable green LEDs
1 programmable RGB LEDs
I/O
Regulatory compliance
Safety: UL
EMC: FCC, CE
RoHS
Control interface
Warranty
*optional
What is Zipabox2?
Zipabox2 is a home automation controller. It allows you to connect various sensors and other automation devices for a variety of purposes, such as security, surveillance, elderly care, comfort, and energy efficiency. By purchasing the optional expansion modules, you can upgrade the Zipabox to support virtually all HA standards available on the market.
What devices can I connect to my Zipabox2?
By purchasing additional expansion modules, you can extend Zipabox2 to support Z-Wave devices from Zipato and other manufacturers or other HA standards like ZigBee, KNX, 433Mhz, EnOcean, P1, Serial etc.
What is Zipato Rule Creator?
Zipato Rule Creator is an easy and intuitive web-based graphical tool that allows you to easily create and tune your automation scenarios, to the finest details. It can be accessed from any internet-enabled device such as your PC, tablet or mobile phone.